01
Prestige Complete MSP Package
For those companies who need it all, the Prestige Complete MSP Package is the perfect option. It provides access to all of the managed services we offer at one affordable monthly rate. With this package, you can rest easy knowing that all of your systems are managed and secure, and that the necessary support is available when you need it.

With Prestige Complete MSP Package it makes no difference what the computer or network problem is, our engineers will work to solve it quickly…at no additional charge. Say goodbye to paying high hourly rates to resolve recurring issues. This package also includes network/security monitoring, meaning our team will automatically be notified and respond to any incident alert immediately.

Get all the benefits of a dedicated in-house IT department on-demand, at a fraction of the cost!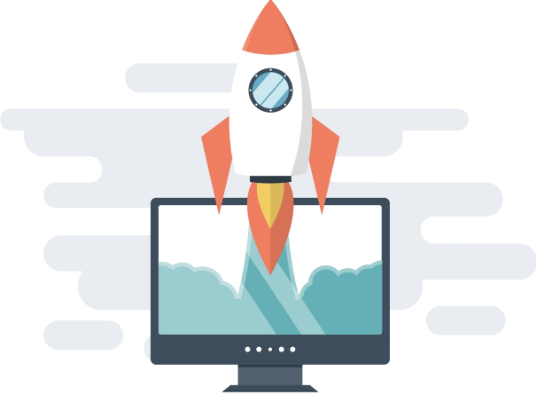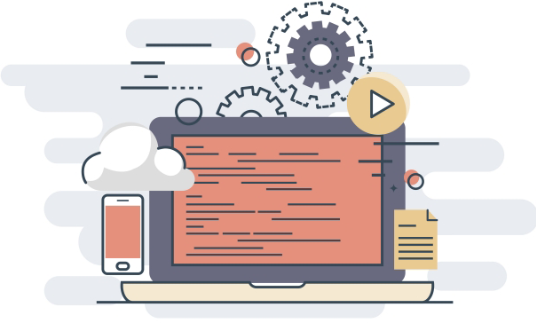 02
Cloud-based Data Backup & Disaster Recovery
Protect your organization with a Business Continuity Plan.Your organization's data is mission critical. In the event of a primary IT system failure, can your organization trust that its onsite backup solution will work the way it should? Even if you do trust your onsite backup solution, what will your organization do in the event that its IT systems are physically damaged due to flood, fire or some other natural disaster?

Prestige IT's Cloud-based data Backup and Disaster Recovery services are designed to ensure that your organization has access to its important files. Our Cloud Backup and Disaster Recovery Solution starts out by backing up critical data onto an on-site backup appliance which is then replicated into the Cloud. With this approach, your organization can rely on quickly restoring files and folders locally or from the cloud. Our backup services are billed by bytes written to disk, instead of bytes written to the cloud. This allows you to keep unlimited restore points to meet even the most advanced business continuity requirements.

In the event that your onsite backup fails, our Cloud Backups are designed to meet your Disaster Recovery needs. Our dedicated team of experts will setup, configure, and monitor all backups.
03
Cloud Infrastructure Hosting
Prestige IT's managed VPS Hosting Packages are a cost effective substitute for in-house servers VPS Hosting (Virtual Private Server) gives you the flexibility and power of a dedicated server without the high costs involved and provide the flexibility to grow with the needs of your organization and access it from any location at any time.

Who uses VPS Hosting? VPSs are excellent for businesses wanting to utilize cloud computing for tasks such as Active Directory, QuickBooks Hosting, Database Hosting, Web Hosting, FTP and much more! If your business needs a centralized file server but doesn't want to invest in the high costs of purchasing, setting up, and managing a new server look no further! For a flat monthly cost, Prestige will provide a reliable enterprise-grade server with the resources your workload requires.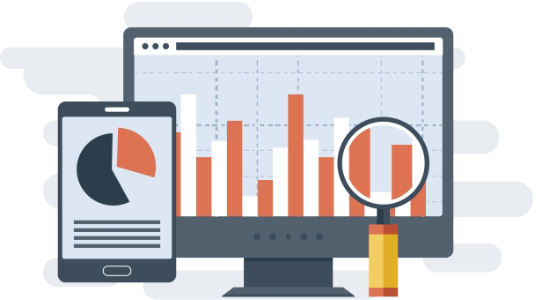 04
Endpoint and Network Security Monitoring
At Prestige IT, we are certified re-sellers of the latest next-gen endpoint security software. This allows us to provide you real-time security monitoring and anti-malware / anti-virus services that protect your systems 24/7, 365 days a year.
We provide uninterrupted security and event monitoring service, in combination with the real-time defense of our next-gen anti-virus and anti-malware software. The products we use are superior in that, instead of a scanning for viruses/malware against a local known threat signature database that needs to be constantly updated, our product analyze actions as they occur against a real-time heuristics database in the cloud. This method provides immediate protection against the latest attacks, while eliminating the need for timely and disk consuming virus definition updates. Our team will be notified and take immediate action on any threats as they are identified, giving you the digital defense that your business requires.
05
Network & System Architecture
Your network is the backbone of your business operations, and as such it needs to be reliable, secure and managed. Systems built on top of that network need to be highly available, providing services to your users and business processes 24/7, while making the most efficient use of your network's resources. Network & Systems Architecture services from Prestige IT can help you upgrade an existing environment or design and implement a new one. Architecture starts with understanding your short and long-term business plans. Once we understand your business requirements and goals, we help you choose and configure the optimal type and number of computers, servers and networking devices. Our team specializes in high-redundancy, high-availability networks, and we can meet any up-time requirement necessary to keep your business running without interruptions. Our custom architecture and implementation plan will be designed with your business plan and budget in mind, providing maximum gain to your bottom line.

Prestige IT Network and System Architecture services include the following and more:

- Network Design and Configuration (Subnetting, Redundant Routing, VLANs, Firewalls, DMZs, VPNs, Wireless) - Network Diagnostics and Support - System Design - Server installation and OS level configuration - Network Cabling - Hardware and Software sales/licensing

Our team of professionals ensure that your network processes data as fast and efficiently as possible. We also assess whether you have the right level of security in place. Prestige IT certified technicians can help you identify the data you most need to protect, and then help you deploy the appropriate systems to ensure it stays safe. Bottom line…we design high-performance networks to help you efficiently run and grow your business. Not sure what your networking needs are? Schedule a baseline network and security assessment from Prestige IT. Our in-depth assessment can help you uncover potential problems before they become more costly outages or security breaches. Contact us today!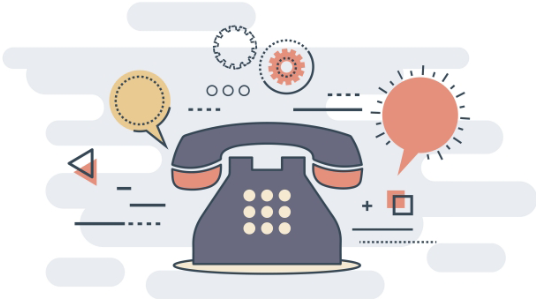 06
IT Support Help Desk
When one of your organization's users has a question or needs help with an issue, they should have access to technical support to help troubleshoot their issues, whether simple or mission critical.
Many businesses cannot justify having a full-time Help Desk, often leaving its users without the technical support they require. This indirectly lowers productivity, and ultimately, your bottom line. Let Prestige IT give your users the powerful resources of a full-time IT department at a fraction of the cost with our managed IT Support services.

Our skilled support engineers are always available to your employees through our 24 hour help desk, where users can submit tickets to request assistance or report errors. From issues tier I to III, our technicians have your business covered.
07
Website Hosting & Design
Along with computer services and network solutions, we provide our clients with affordable website hosting, design and development services. Website solutions by Prestige IT round out our comprehensive offering of information technology services.
We understand that to be competitive in today's marketplace your business must have a professional presence on the Web. Your website needs to be up and running 24/7, so who better than Prestige IT, your trusted IT partner, to help ensure your customers and prospects reach you whenever and wherever they want.

Whether you're thinking it's time for a new website, an update to your existing site, or a mobile version of your current site, think Prestige IT. Our team of experienced web developers and interactive web designers will create a website for your business that is professional, informative, and easy to navigate. With interactive, add-on features such as blogs, photo galleries, calendars and e-commerce, it's sure to keep visitors interested and engaged in your brand message. Contact us today, so we can make your online presence work for you!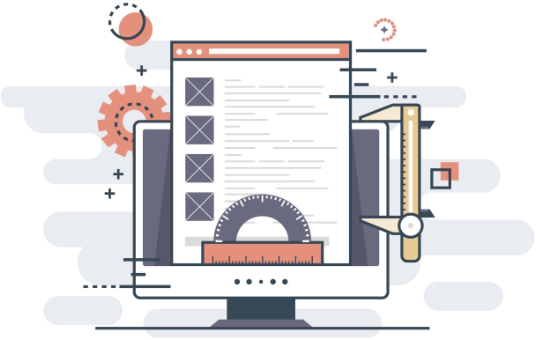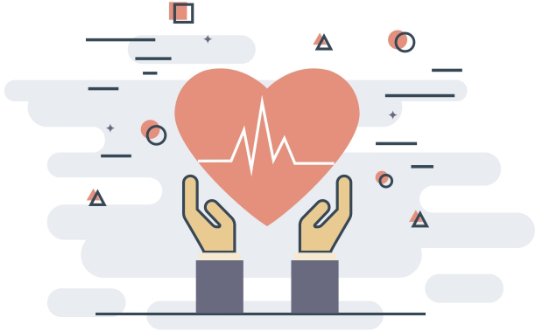 08
PC and Server Diagnostic and Repair
Prestige IT offers extensive PC & hardware repair services with a lightning-fast turnaround time! Our seasoned technicians can quickly diagnose and repair any failed part in your servers, PCs, or laptops at a fraction of a cost of the leading PC manufacturers and big box electronics stores.
SMBs: FREE IT Health Check ($2,000 Value)
We hate seeing SMBs across the Denver area suffer from inadequate IT systems, overpaying for services that take too long to respond and resolve. Stop suffering from extensive non-productive downtime or being vulnerable to cybercriminals.
Our mission is to provide the same instant resolution service that Enterprises expect at a price point SMBs feel doesn't break the bank. Let's see, for free, what is possible.
Request Your No-Charge Health Check Today