Are Your IT Infrastructure | Systems

Delivering Enough Value?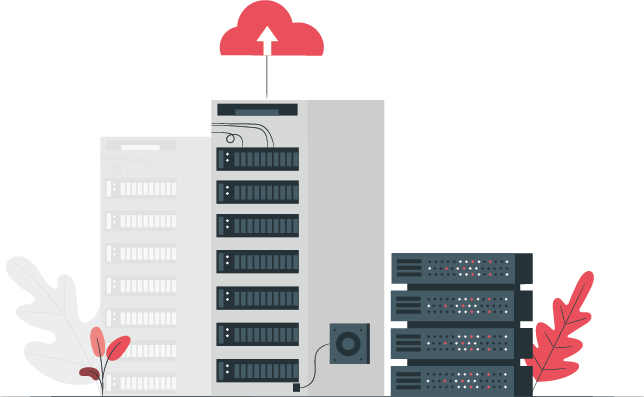 We hate seeing SMBs across the Denver area suffer with inadequate IT systems, overpaying for services that take too long to resolve problems, and especially when this leads to extensive non productive periods through downtime or being vulnerable to cyber criminals.
We've made it our mission to provide the same instant resolution service that Enterprises expect at a price point SMBs feel doesn't break the bank.
FREE IT Health Check for SMBs ($2,000 Value)
With our Free IT Health Check for SMBs, receive a personalized assessment of your IT infrastructure and systems and potential challenges and vulnerabilities you may not be aware of across your IT operations. Our assessment covers:
Infrastructure Review. Understand both the performance and if you could be prone to extensive downtime, now and in the future.
DIY IT management and operations opportunity cost assessment
Future IT readiness assessment
Cloud Appropriateness and Readiness. Could you save money by using more of the cloud? We'll review your business and give an honest assessment
Security risks and gaps. Understand where you are protected and vulnerable across your network, IT policies, infrastructure, people and internal controls
Vulnerability scan. Discover your network, website and other vulnerabilities that could allow cyber criminals access to your systems, data or digital information
Survivability Estimate. Assess your ability to survive a data breach or Ransomware attack
Full Assessment Report. Provides an assessment of the risk magnitude and recommendations on prioritizing areas for remediation.
The IT Health Check for SMBs is completed in approximately 2 weeks using our 4 step Cybersecurity Assessment methodology:
1. Information Gathering
Step 1 starts with interviewing your key stakeholders who manage or are responsible for your IT operations and infrastructure. Interviews preferably in-person. Also, we may request IT documentation to review as part of step 3
2. Vulnerability Scan
We supplement step 1 with a pre-defined vulnerability scan of your IT network. The raw output is included in the recommendation report and provides insight into your vulnerabilities that cybercriminals can exploit at your expense.
3. Review & analysis
Taking the inputs from steps 1 and 2, we assess your IT infrastructure, systems and operations for level of security, performance, and future readiness.
4. Assessment and Recommendation Report delivery
We compile our analysis into a final report, including our recommended priorities and action plan to help you eliminate any gaps causing downtime and inefficiencies. Also, the report will contain recommendations to address any assessed security vulnerabilities that could lead to financial losses ( and how to close or mitigate them as soon as possible)
Get Your Free IT Health Check Today
This offer is open to businesses located in Colorado with 20 or more employees.
Some restrictions apply, and will be presented prior to execution.