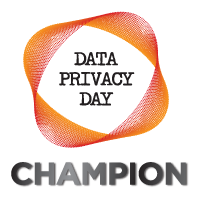 Prestige IT Joins the National Cyber Security Alliance in Global Effort to Support Data Privacy Day by Becoming a 2020 Champion 
Each Jan. 28, Hundreds of Organizations and Individuals Collaborate to Generate Awareness About the Importance of Respecting Privacy, Safeguarding Data and Enabling Trust

24th January, 2020 — Prestige IT has announced its commitment to Data Privacy Day  ‒ an international effort to create awareness about the importance of respecting privacy, safeguarding data and enabling trust. Data Privacy Day is part of a greater campaign that highlights ways to protect personal information and reminds organizations that privacy is good for business. This growing global effort unites nonprofits, academic institutions, corporations, government entities, municipalities and individuals to raise awareness at home, work, school and in their communities.
About Prestige IT
Prestige IT is a Boulder and Denver metro area Managed IT and Cybersecurity Services Provider that strives to simplify cybersecurity for local businesses and raise awareness about the importance of data protection. Prestige IT supports Data Privacy Day today and every day by placing that mission at the forefront of their work. Through secure system/network architecture, security auditing, OpSec advising, security incident response, and much more, each security service is designed with our client's data protection at its core. In 2020, a business' data is most often it's most valuable asset, and Prestige IT makes protecting that data simple. 
About Data Privacy Day
Data Privacy Day began in the United States and Canada in January 2008 as an extension of the Data Protection Day celebration in Europe. Data Protection Day commemorates the Jan. 28, 1981, signing of Convention 108, the first legally binding international treaty dealing with privacy and data protection. NCSA, the nation's leading nonprofit, public-private partnership promoting cybersecurity and privacy education and awareness, leads the effort in North America. The Data Privacy Day initiative is made possible by generous support from our sponsors and is advised by a distinguished advisory committee of privacy professionals. For more information, visit staysafeonline.org/data-privacy-day/about.